Testimonials
We are excited to share testimonials from couples meeting on our website. Read their love stories below and be encouraged that God will bring someone to make up for the time you patiently waited!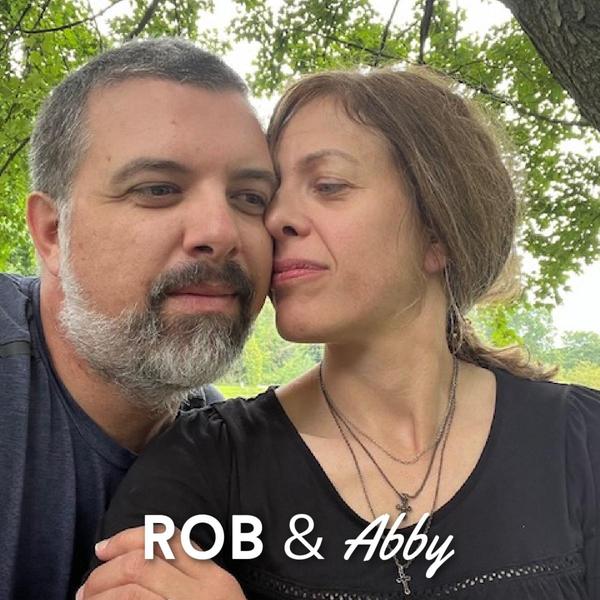 ENGAGED AUGUST 2023
If there was ever a person who believed that possibly the Lord had plans that did not include marriage…that was me! I had found and joined Tulip Singles in April of 2021, and was really excited at the prospect of meeting a future husband using the platform. I realized that distance separated so many of the users and realized that relocation was an unlikely possibility with a shared parenting arrangement with my ex-husband. Over the years I exchanged messages with a few other men but never had the knowledge of "this is the one" in regards to Biblical and theological agreement much less other interests. This all changed this past spring as I logged on to update my profile as the Tulip Singles emails had urged. I had considered deleting my profile all together actually. It was a somber realization that if I couldn't meet a husband on Tulip Singles that I probably wouldn't meet him anywhere. I took a chance and opened my search criteria to the world, not just the United States.
Immediately upon reading Rob's profile I truly felt like he was different. I realized 1750 miles and a different country was a long shot but I liked his profile anyway. The first time I read his profile and saw the pictures of him and his children and granddaughter I had an immediate admiration for the husband he had been and the father he is to his children. I saw a joy that shined through their faces amidst what seemed to be the recent loss of his wife and their mother.
A few days later Rob responded to my like. It still amazes me how the Lord's hand directed these two events because I had almost deleted my profile and Rob had quite a few other women who were interested and chatting with him from other sites. Who can blame them? He is a rare jewel and the most amazing man I have ever met.
After communicating for a short while I did something many would think was improper but I insisted I visit him first because I wanted to see him on his birthday in May. The visit turned out to be such an amazing experience as we became more familiar with each others lives and faith. It confirmed what I knew very early on from our conversations…I was in love with this man and would be the happiest woman in the world if we continued to communicate. Not only was our interaction edifying but I was able to meet his children, parents and his sister's family. Then in July I visited again with my teenage sons. They were able to meet everyone as well including Rob's teens and his two older children and his family. The children had some obvious hesitations due to the distance and emotions of recent loss however they warmed up to each other almost instantly. I'm pretty certain at this point, regardless of the hurdles, we would figure out how to make it all work long term. I don't think border crossing and distance could have kept me from him so I'm glad he was in agreement.

At that time all I knew to do was pray because I often try to force things that I want to work out. I really had to trust the Lord and I'm glad I did. I would say if this is your will I'll trust You to make a way where there seems to be none.

In August, Rob visited Ohio with three of his four children and he proposed. Of course I said "yes". Lord willing, we plan to be married at Rob's church in Saskatchewan Canada in November. All the children will be in the wedding and will finish the school year where they currently attend. The difficulties with distance become so small when you have found the one your soul loves and would not want to live without.
---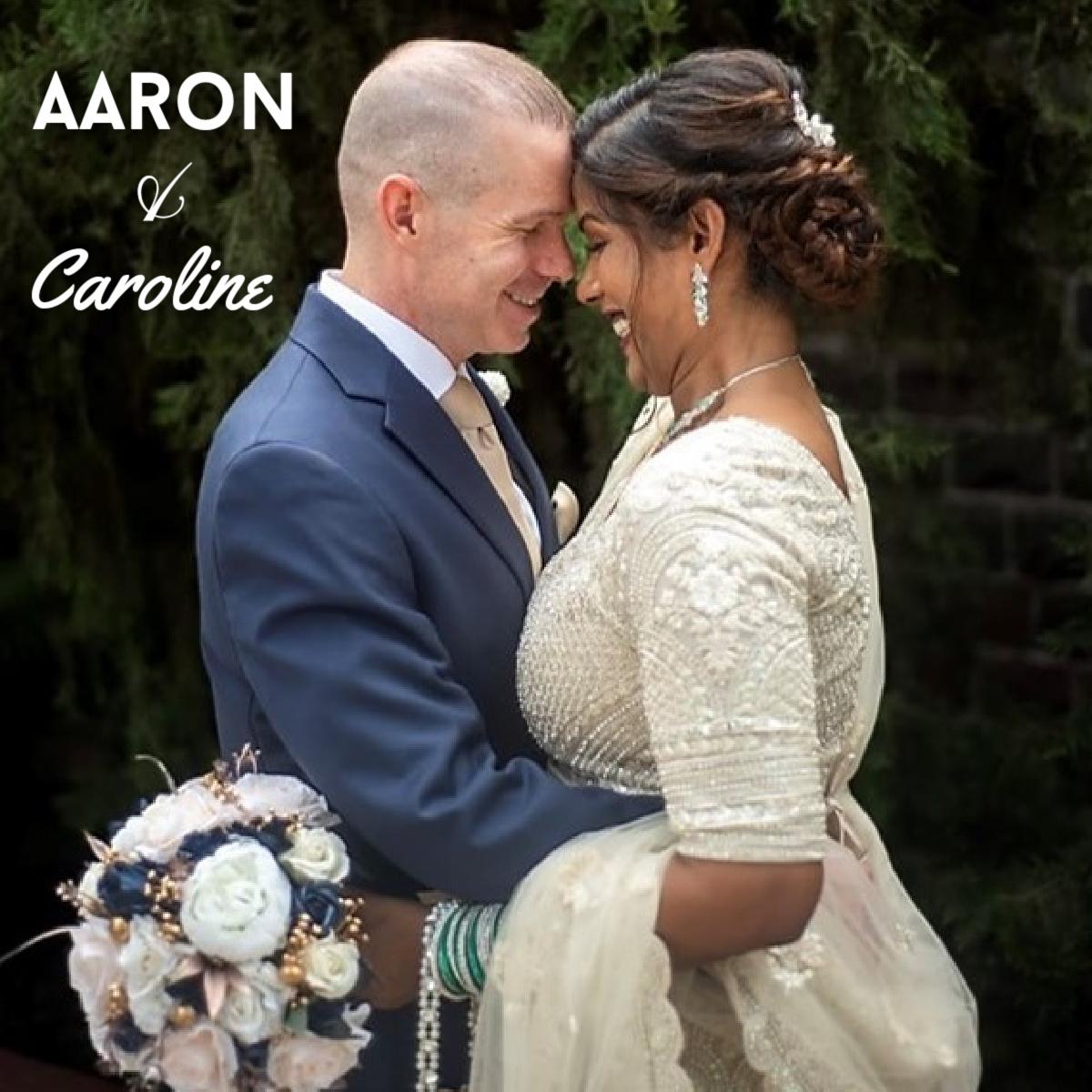 MARRIED JULY 2023
In July 2022, Aaron and I were at a place in life where we came to be ok that God would keep us single. The many years of trying to find a spouse were tiring and discouraging, to say the least. When he reached out to me on 4 th July 2022, we were both in the mindset that it was our last shot. Aaron had decided to change his search radius to encompass the whole world trusting that if the Lord placed a woman in his life from another country that He would also be faithful to guide him on how to move forward. As I look back now, I am glad we both gave it a shot.
Aaron and I were continents apart. He lived in the U.S. in Florida and I lived in Pune, India. The only way we could initially get to know each other was through video calls and text messaging. We talked about the main things right at the start – our faith and doctrine, family, and cultural adjustments. The conversations between us were going well, but we knew that we needed to meet in person to see if we had the same comfort level as on video/text.
We wanted the location to be neutral, so we agreed to meet in California and attended the Puritan Conference at Grace Community Church in Los Angeles (LA) in October 2022. It was great to finally meet in person and have face-to-face conversations. My sister traveled with me and a close friend of his from church came also. We planned some fun things around LA as well and he also got to meet a few of my dear friends and my mentors. Now that we knew we wanted to take our relationship further, it was important for us to meet each other's families. In December 2022, I decided to spend Christmas in Florida to meet his family and friends and to visit his church. In March 2023 Aaron came to India to meet my family and friends and visit my church. During this trip was when he proposed to me and of course, I said yes! We did not want a long engagement, so we decided to get married in Pune on 4th July 2023 – exactly one year from when we first talked to each other.
The year has been challenging and long distance was certainly not easy, but being continents apart was a whole other ball game. In spite of the hurdles, God gave us wisdom, grace, strength, and endurance to pursue each other. We wholeheartedly believe that we were able to get to know one another on a much deeper level, and more quickly, because of the distance. We had to be much more intentional in our relationship than if we had simply lived near each other. Additionally, we both grew much closer to the Lord during this time and realized how much trust we had to have in Him to sustain us.
I am thankful that we did not give up and that today we are husband and wife because the Lord had purposed it to be.
-Aaron & Caroline
---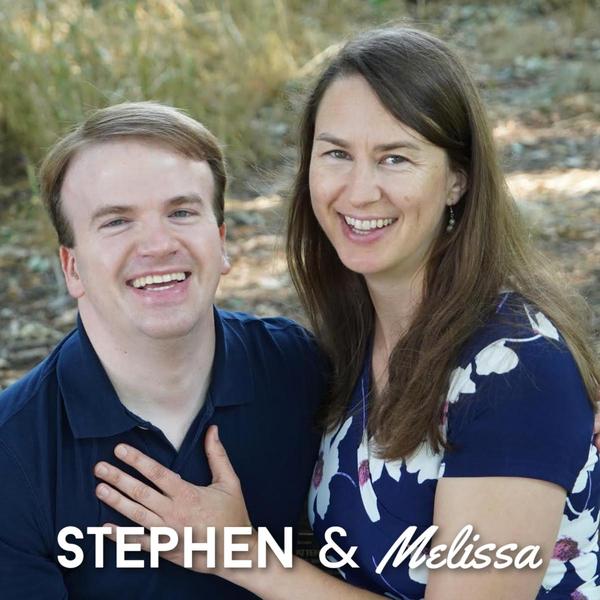 ENGAGED JUNE 2023
We started communicating near Thanksgiving of 2022 via TulipSingles, a reformed Christian dating website. There were a lot of probing questions asked in the first couple messages. Both of us were serious about learning each other's core beliefs. At first, it was maybe too much. There was a brief period of silence. It is hard for someone to ask you probing questions when you have never met them in person. Afterwards, we decided to video chat with each other. We quickly became comfortable talking with each other and could talk for hours.
After a couple months, we decided to visit each other. First, Stephen flew to California to meet Melissa's church family. They graciously invited him to stay with a couple during his visit. He stayed 5 days and enjoyed meeting everyone. A month later, Melissa visited Stephen in Idaho. She stayed with a gracious woman from Stephen's church. Both of us enjoyed our time with each other and grew close to one another.
We found we compliment each other very well. Stephen enjoys Melissa's warmth and friendliness. She is gracious and kind. She loves the Lord and is committed to following Him. Every Zoom chat before/afterwards we pray together. She has read Stephen's doctrinal statement and can support his beliefs. She is committed to staying married till death do us part. Melissa is thankful for Stephen communicating in a straightforward but gracious and patient manner. Stephen exceeds Melissa's expectations in communicating openly and transparently. She is thankful for his thoughtful questions and reflections. He exerts an adventurous spirit such as trying a variety of foods. Stephen is respectful and patient with his parents. He joyfully serves others by looking for opportunities to host and meet others' needs. Stephen demonstrates his greatest priority of following the Lord by his high view of Scripture and his frequent sharing of the Gospel. Common interests we have are trying a variety of foods, singing hymns, studying etymology, hiking, solving escape rooms, and looking for opportunities to serve others.
During Stephen's 3rd visit, he joined Melissa's church for a retreat. At the retreat, Stephen proposed to Melissa, and she said, "Yes!" We started planning the wedding with only 2.5 months to prepare. Stephen's brother was planning for an international business trip at the end of September that would last 3 months. Many wonderful people at Melissa's church have helped with the planning. Stephen's move to California and the big day are approaching. Please pray for us as we embark on this journey together. Our deepest desire is that God would be maximally glorified in our marriage. We are committed to each other until "death do us part". We lean completely on the grace of Christ, and we know that He will never leave nor forsake us. To Him be the glory forever! Amen!
We thank God for the TulipSingles ministry. Both of us wanted to be part of a dating website that took following Jesus Christ seriously and believed in the Doctrines of Grace. Thank you for your ministry!
---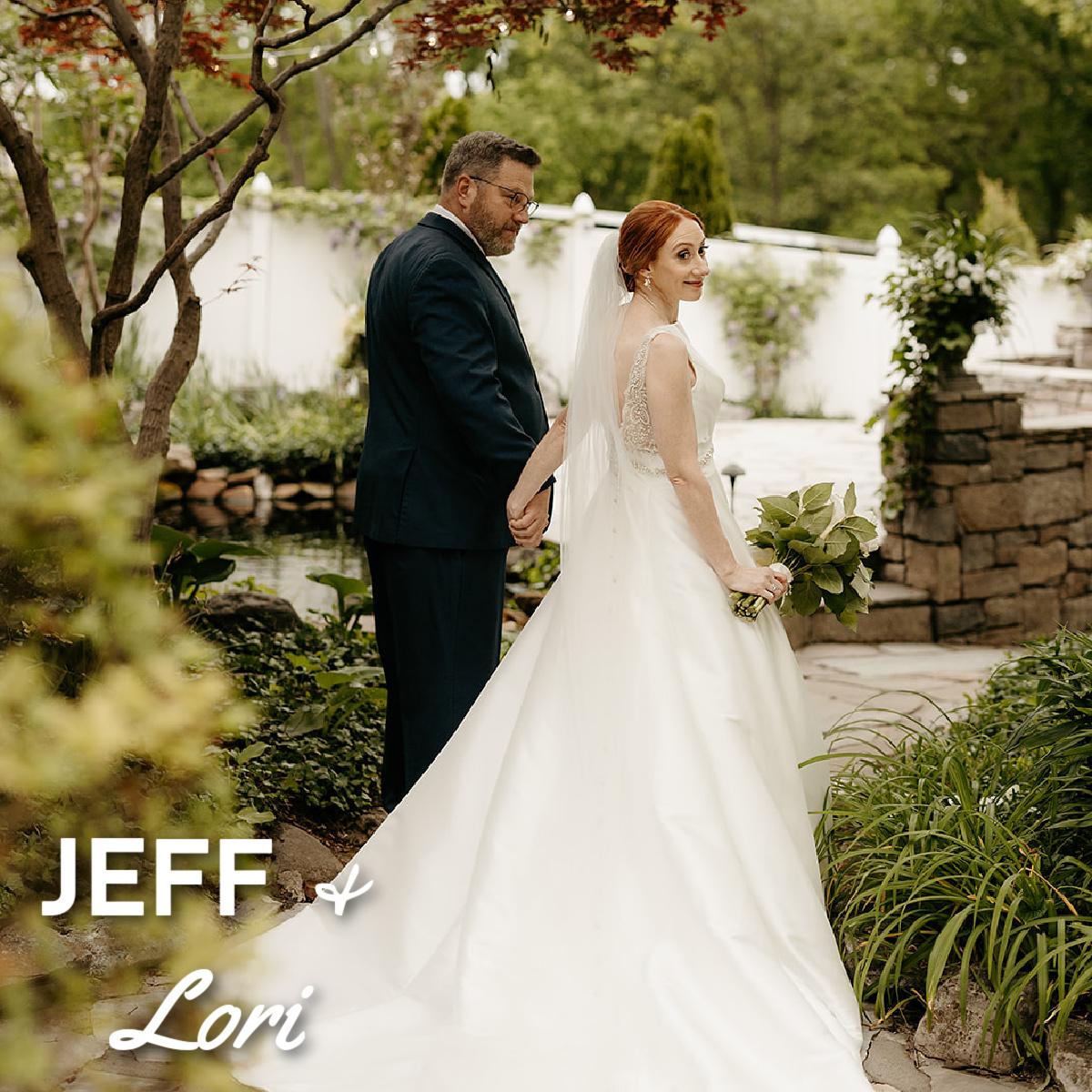 MARRIED MAY 2023
I had first heard about Tulip Singles mentioned in a sermon by Paul Washer. At the time, I had been adamant about not getting on a dating site again (after having been on some about 15 years ago). When I first heard of Tulip Singles, I thought it might be one of the only ones to check out, but still waited several months before doing so. Then, when I did, I waited several weeks before creating a profile. Two weeks after creating my profile, I met my now husband. We met at the end of May 2022, got engaged around the end of August 2022, and married in early May 2023, almost a full year since I signed up for Tulip Singles.

What Jeff and I both loved about Tulip Singles were the questions we were prompted to ask. They were deep and allowed us to really share who we are. We both gathered a lot of good information about each other from those questions. We found we had a lot in common theologically and personally from those questions.

What I especially loved about Tulip Singles is that it was obvious to me the men on the site are very marriage-minded, unlike the other sites I was on years ago.

It was such a "God thing" for me to have heard about Tulip Singles from a sermon. Otherwise, I would've never found out about it or checked it out. I'm so glad I did. I never expected to meet someone so quickly! I also never dreamt I'd meet someone from the other side of the country who'd move to Nashville for me. When I first did a search on the site, I only found two men who were local to me, and both of them were about 25 years younger than me. I almost gave up on the site at that point, had it not been for the section of the profiles that indicated if a person is willing to relocate or not. That one line cracked open the door to mine and Jeff's relationship, and the rest blew the door off the hinges!

We are so happy and grateful to God for each other and for Tulip Singles. Thank you!

---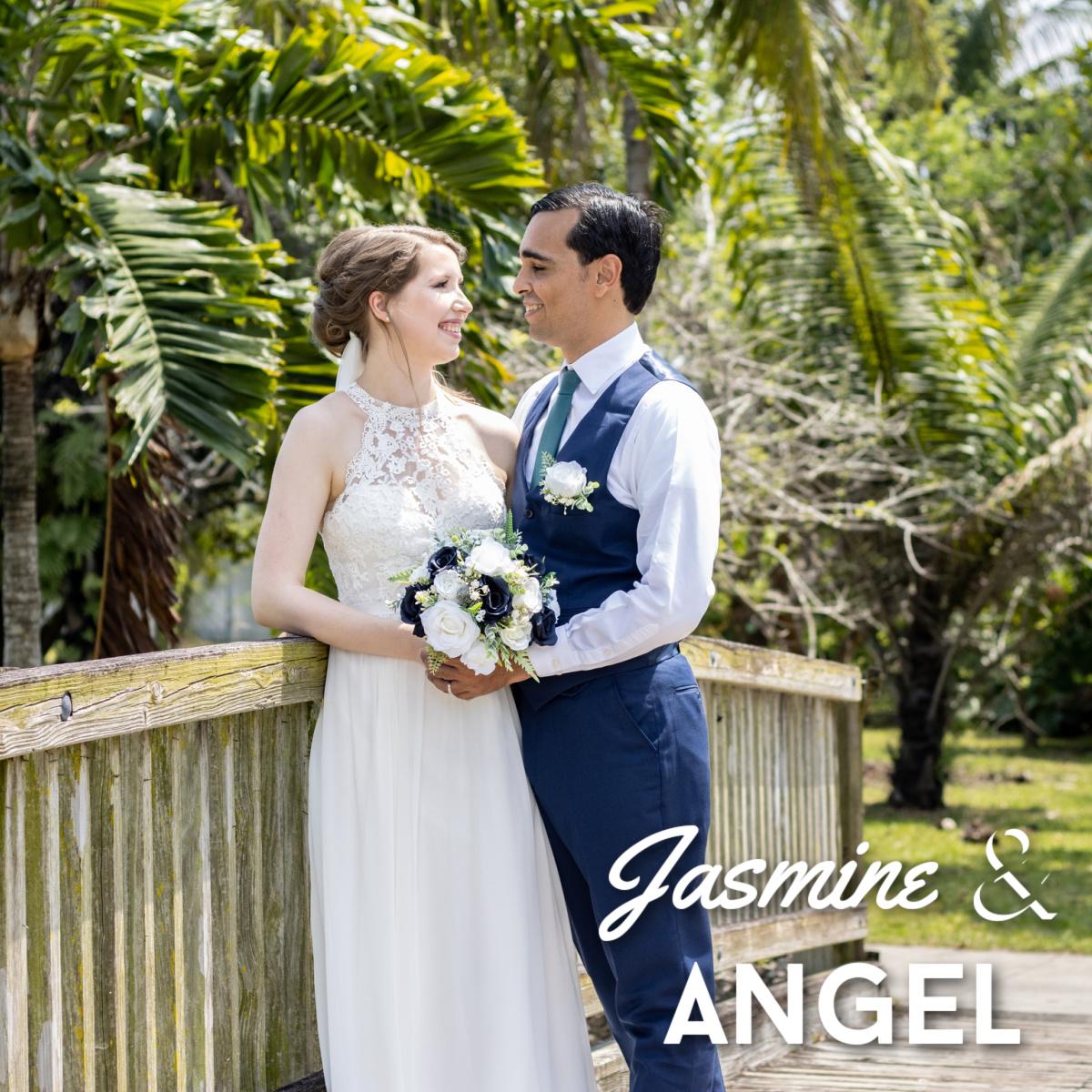 MARRIED MAY 2023
I (Jasmine) joined TULIP Singles in January 2022 with an open mind, but not exactly expecting to actually find someone. Within 10 days of registering, I sent a message to the man (Angel) who would become my husband in May 2023! Even though there is stigma around females initiating conversation within Christian dating, I saw a profile of a man who seemed to take his faith very seriously and who I could make a potential connection with, so instead of just hoping he would message me first, I went ahead and started the conversation. We messaged back and forth and switched to phone & video calls quickly, having serious conversations right away about important topics and sharing our different views on baptism.
I (Angel) signed up for TULIP Singles around January of 2021. After a year it seemed like I was not going to find someone through online dating, so I was contemplating deleting my profile. When Jasmine messaged me it was unusual as no other female had ever initiated a conversation with me, and there seemed to be this "unspoken rule" that a guy always had to initiate. I was rather skeptical, to be honest, and when I saw the notification I waited a day before I responded. The only reason I even did respond was due to the fact that I had placed in my profile that if I were to be messaged I would likely respond. Although I did not really expect much to come from the correspondence I am very glad that I replied, since it would change the rest of my life!
After many messages and video chats we decided to meet in person. Jasmine flew to Florida where Angel lived and we spent the weekend hanging out in person and meeting Angel's mom, pastor, and friends. The visit went so well that we decided the next one would be a month-long visit. Angel came to Canada where Jasmine lives and met her family & friends. During our third visit in October 2022, Angel proposed in Banff, Alberta, and Jasmine excitedly said yes!
We tied the knot in Homestead, Florida in May 2023. Now, we are living in Alberta, Canada and are awaiting Angel's permanent residence.
We are very thankful to the LORD that we found each other through TULIP Singles. Even though there were many hurdles to overcome, living in different countries being a major one, we had a solid foundation in our faith in God that we could base our relationship on, and prayed throughout the process. Long distance was difficult, but we made it work by using technology as a means to have serious conversations, play virtual games together, and work through bible studies together. It is our hope & prayer that other like-minded Reformed Christians on TULIP might be able to find each other as well.
---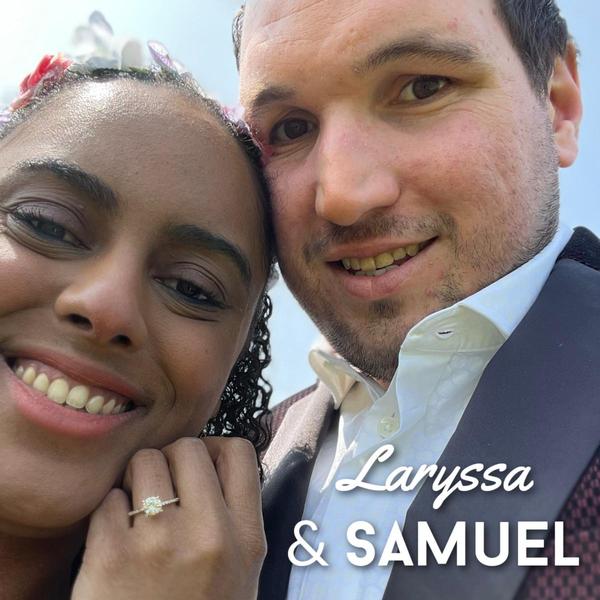 ENGAGED MAY 2023
STORY COMING SOON!
---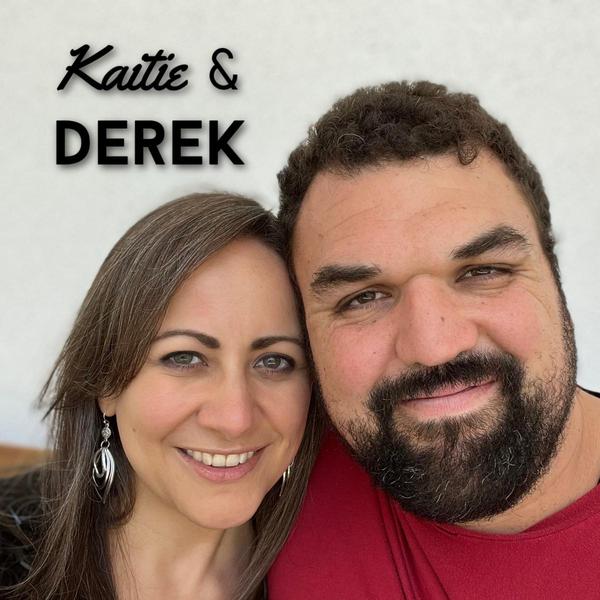 MARRIED MAY 2023
STORY COMING SOON!
---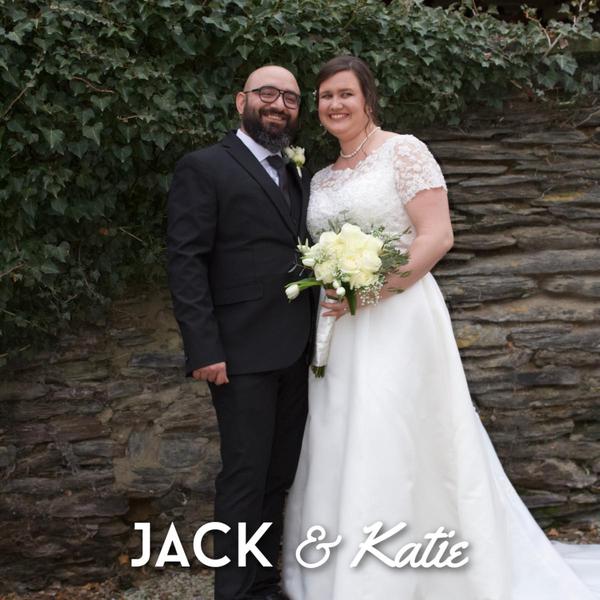 MARRIED MARCH 2023
Dear Brothers and Sisters,
We are honoured to share our testimony with you. We were two single people seeking mature godly spouses in places where that seemed impossible. Our lives have brought us across five different continents with seemingly little in common, but God brought us together through this website. Jack was living in Luxembourg, Europe, and Katie in Guinea, Africa - places where Bible-believing Christians are rare.
After meeting and conversing on Tulip Singles, we began regular phone contact by text and calls. This could be challenging with time zones and technology problems, caused both by life off the grid in Africa and user error. :) During this time we shared our testimonies, read God's Word, prayed nightly together, and discovered in each other the partner for which we were seeking.
In January 2022, Katie traveled to Luxembourg to meet Jack. Katie's father was also able to meet us here, allowing Jack to ask for his blessing before we became engaged.
As we hopefully anticipate our marriage in early 2023 we remember God's faithfulness. While the path ahead is not completely clear, we remain certain of our sovereign Lord and seek to serve Him faithfully in our future together in Luxembourg - or wherever He may bring us.
We are so thankful for everyone at Tulip Singles including those who give vision and those who work on the details behind the scenes. This platform made possible a seemingly impossible relationship for which we praise the Lord.
- Jack & Katie
---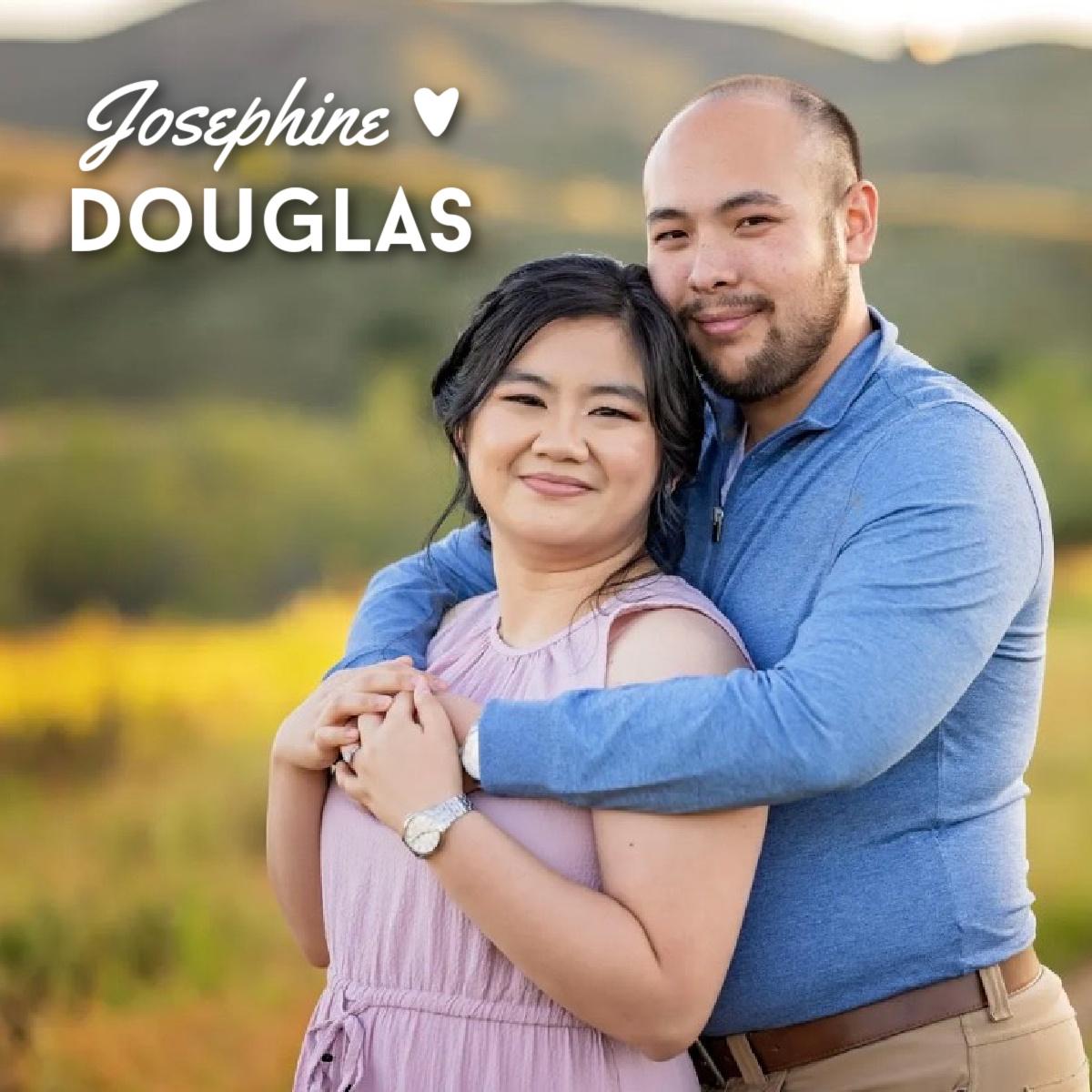 ENGAGED MARCH 2023
STORY COMING SOON!
---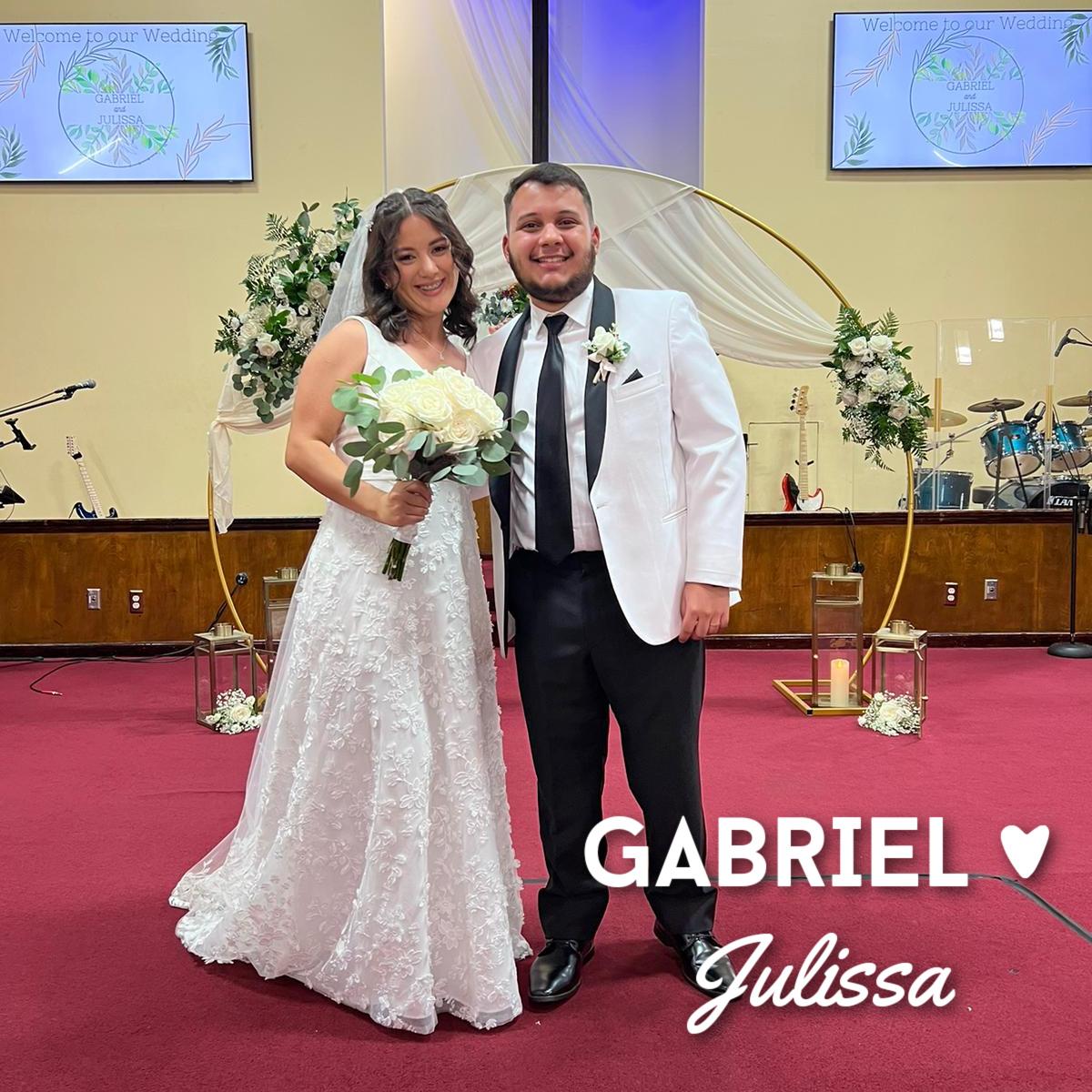 MARRIED FEBRUARY 2023
Julissa and I were on the Zoom call the night before Valentine's Day 2021, kind of like a meet and greet. After the meeting was over I messaged Julissa. In the back of my head, I thought: "the least she can say is: "I'm not interested". I messaged her and we chatted that night and the very next day too, we exchanged Instagram and kept messaging each other there. After days of talking, we exchanged numbers and the conversation just kept flowing. In which Julissa friend-zoned me, I remember one of the first messages on WhatsApp was "I can only offer you my friendship". Julissa is living in Florida and I am in Connecticut.
To be honest it hurt a bit when she said she only wanted to be friends with me. But what could I do, right? We spent two weeks without messaging each other at some point. But then I reach out to Julissa again, conversation after conversation, morning after morning, day after day, Around April, I decided to book a flight on July 4th to meet her and the family in person to show that I was serious about that and to take a step forward.
By April I knew I liked her very much. I could not wait to see her in person. By the end of April Julissa expressed her common interest in me, it was such a great feeling. After many conversations, bible studies over video chat, praying with each other, for each other, asking the Lord for wisdom and discernment of how it would look like for us to be together. Little did I know Julissa would surprise me on Memorial weekend 2021, to meet me in person. She managed to arrange with my mom how and where we would meet for dinner on Friday, May 28th,2021 we met for the first time in person. Shortly after that, we began dating. We have been dating for 10 months and on April 30th, 2022 he popped the question. A big crying "yes" to marrying him. And so they say the rest is history…We will be getting married on February 25, 2023.
We want to share this to encourage others that the Lord is faithful, genuine transformed Christians will marry genuine transformed Christians & God shall help the couple who are obedient to Him. We are grateful to our heavenly Father for allowing us to meet, and also grateful for this platform of Tulip Singles to facilitate this opportunity. All for the Glory of God, and by His Grace Alone, Through Christ Alone.
---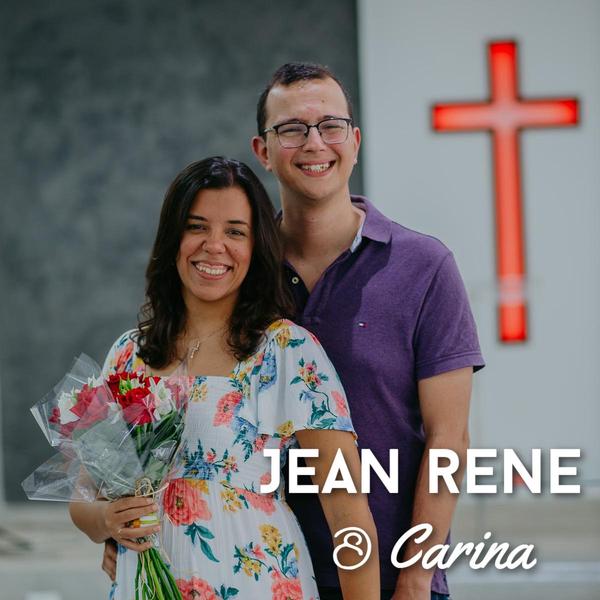 ENGAGED FEBRUARY 2023
STORY COMING SOON!
---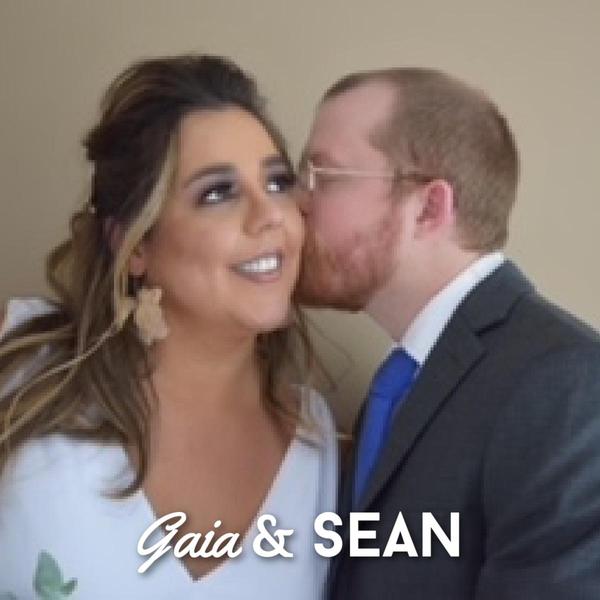 MARRIED DECEMBER 2022
I met my husband in 2021 through the Tulip Singles app. I was fearful at first because I had never used a dating app before, but the fact that Tulip Singles was based on Calvinist Christian principles made me think. I prayed and joined. I met many nice people, but one American guy, in particular, took my heart. We talked daily until he came to meet me in Brazil after 4 months. He came 3 more times after that and finally, we got married in December 2022. We are very grateful to Tulip Singles for being a blessing, so our love story could happen.
---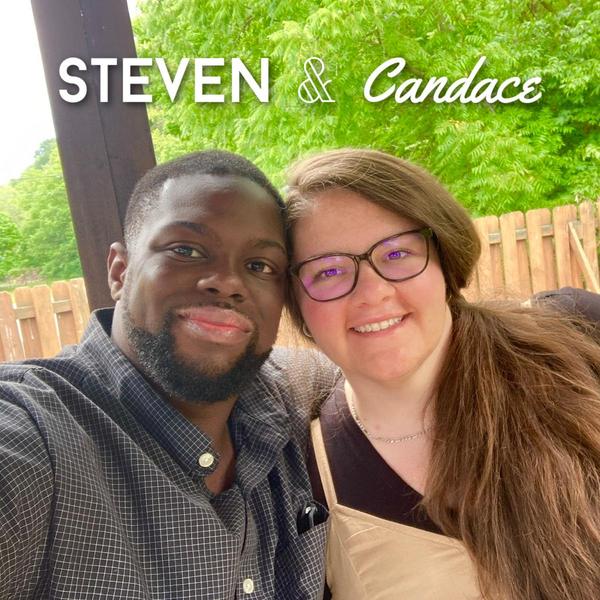 MARRIED DECEMBER 2022
Candace and Steven first met online on a Reformed dating site known as Tulip Singles on June 3, 2022. After a myriad of emails covering their involvement in their church and doctrinal convictions, the two moved to phone calls and FaceTime calls. The two also had letters of recommendation written by their respective elders to verify their character, involvement, and readiness to pursue marriage.
After receiving these letters, Candace and Steven met in person for the first time on July 1st in Charlotte, NC. Charlotte was the city Candace had called home since high school, after moving from her hometown of Buffalo, NY. Charlotte is where she first became a believer and stayed until she moved to Pittsburgh in 2018 to be involved with a church plant. The two officially began their dating relationship on July 3, 2022.
Shortly afterward, Candace visited Steven in Stuart, FL to get to know Steven's family and the people of Community Baptist Church, where Steven has been a member since 2008. One week later, Steven flew up to Pittsburgh to spend time with Candace and meet her people at New Horizon Church.
It wasn't much later after visiting Stuart, God made it clear that Stuart was going to be where they continued to grow in Christ and deepen their relationship. Candace sold her home and moved to Stuart, FL on September 2, 2022, and is going through a new members class at Community Baptist Church.
Candace and Steven were soon after engaged on October 8, 2022, and married on December 17, 2022.
---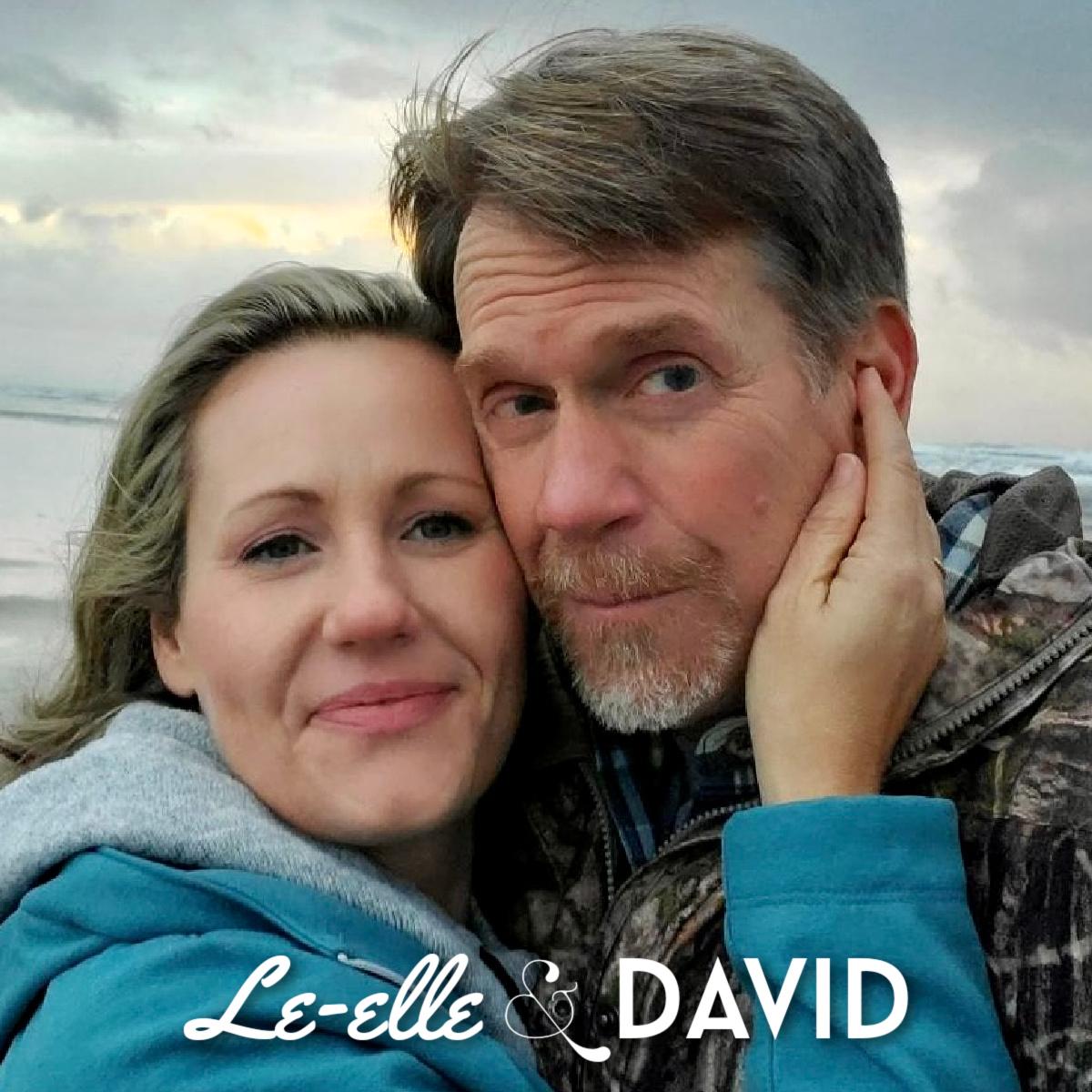 MARRIED DECEMBER 2022
We met on Tulip Singles. Both of us were thrilled by each other's profiles. We saw the same spiritual and intellectual passions and values, and also a very important physical attribute: We are both vertically gifted. It was only a matter of days before we were chatting on the phone, and discovering that we both had tickets to the Crosspolitic Conference in Tennessee the following weekend. God's beautiful sovereignty was evident from the start.
On the way to the conference, David drove his pickup south from his home at the top of the Chesapeake Bay in Maryland to attend his son's wedding in the Smoky Mountains in North Carolina. After witnessing his son make a solemn covenant with his new bride in an early morning ceremony at a beautiful waterfall, David eagerly headed west across the mountains, to the conference in Knoxville Tennessee, to meet Le-elle, who had flown in from her home in Oregon, in the beautiful Pacific Northwest. He didn't realize that he was leaving a wedding, to meet the woman that he would soon marry. They found each other among the large crowd in the city, greeted each other with a great hug, and went outside of the arena to chat. Outside in the bright sunshine, David was stunned by Le-elle's beauty and grace. After chatting for a few minutes, Le-elle politely offered to give David freedom to explore the conference on his own, but he pulled himself together and invited her to sit next to him during their mutually favorite teacher's soon-approaching lecture. They have been inseparable ever since. Although they are both cautious by nature, they were irresistibly drawn to each other, and have seen God's beautiful sovereign and gracious authorship in their story - every day. Three amazing days at the conference together were followed by 3000 miles of geographical separation. During this time they spent countless hours on the phone and facetime developing a beautiful Gospel-centered courtship. Soon, David flew across the country to meet Le-elle's family and friends, and worship God with her. Then on a rainy Monday, he confidently whisked her off to the Oregon coast and proposed on a beautiful Pacific beach, during a rare break in the weather.
We have sensed a strong and steady pull to be married soon, and are hopeful and confident that God will be glorified by our covenantal union: our life together as husband and wife. We are enjoying each other immensely, and are encouraged by the abundance of facets in our being "equally yoked". As we look forward to our married life together, WE ARE SO FILLED WITH JOY!
---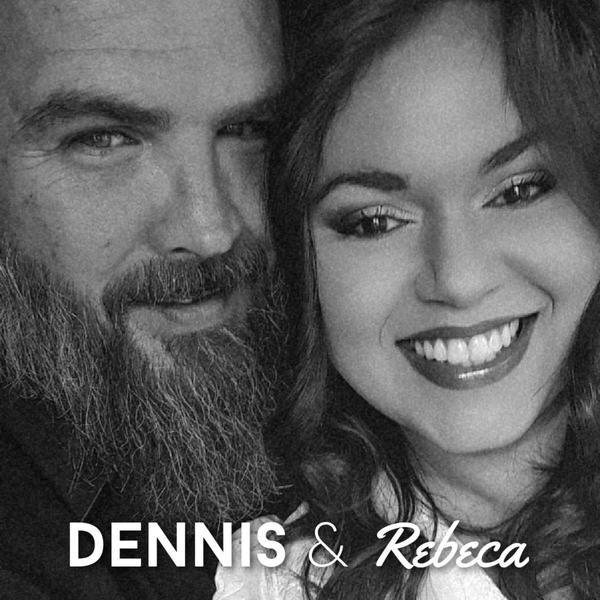 MARRIED NOVEMBER 2022
Dennis - Becca and I met on Tulip Singles on July 18th, 2022. I was a member there but never used the site on a regular basis; I would just check it when I got notifications that someone visited my profile. On this day, Becca, who is from Brazil, visited my profile and then I got notified. I went to check out who had visited my page and I was captivated by her smile. I am 50 and her age range was 37 to 48, so I was a little disappointed and I left the site but she was still on my mind. I went back a little later and I really wanted to talk to her. Then she visited my page, and I was notified again, so this time I took the plunge and liked her page, she then liked mine back. I decided to pay so I could talk to her, I sent her a message and in a short time she replied with a video call! I was nervous and declined it because I was too shy to talk on video call, and she quickly informed me it was an accident. We talked for about an hour and then exchanged Facebook pages and started talking on messenger. We talked all night long until 4 in the morning. The next day I was so excited to talk to her again and so we did, we talked every day for hours for 3 months, throughout this whole time our feelings for each other grew stronger and stronger.
Becca – Just like Dennis said before, we met on July 18th, and I had seen Dennis' profile on the online users. I got curious about him, so I decided to get more information on his question-and-answer section. His eyes were the first thing that caught my attention and then the way he described his Love for God and things that happened in his life just made my heart melt. I'm very shy, so I didn't have the guts to like other profiles first, that's why I visited his page and then I logged out of the website. I don't remember exactly when, but I received an email saying that someone had liked my profile. When I logged in, I saw Dennis there. My heart skipped so many beats! I had to like his page back! And then, after doing that, I got a message from him. At the same moment I paid for a week package, and I had to reply to him. I was so thrilled that I hit the video call button by accident, and I almost had a heart attack! Well, he said what happened after those first moments, and looking back we can see the hand of God guiding us throughout the whole "getting to know each other" process.
Dennis went to Brazil to meet my family and to spend some time there. Everything happened in such an amazing way that he officially proposed on the day he arrived in Brazil. On November 12, 2022, we got married. One of the happiest days of our lives. Our families blessed our relationship but more important than that, we could feel that God blessed our relationship, and He was the one who brought us together through Tulip Singles and He's the one who sustains our marriage with the love that comes straight from Him. Tulip Singles was used by our Lord to start a threefold cord relationship: Dennis, Becca and God. It's just like the Scriptures show: ""Two are better than one, for if they fall, one will lift the other up. And though a man might prevail against one who is alone, two will withstand him – a threefold cord is not quickly broken" - Ecclesiastes 4: 9,10 and 12 – All Glory to our Lord!
---
NATHAN & JUDY
MARRIED NOVEMBER 2022
PHOTO & STORY COMING SOON!
---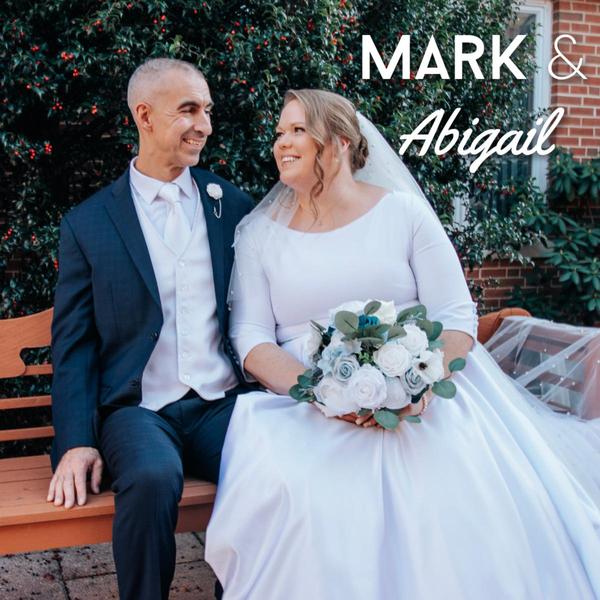 MARRIED OCTOBER 2022
I created an account on Tulip Singles in January of this year but hadn't found anyone who was interested and wanted to take on an instant family. Then in late March came a message from Mark with a simple "Hi, How are you?" We quickly found that we had a lot in common: we both were born and raised in the Midwest, liked Mexican food, loved cats, and so much more. I did, however, wait a few days to let him impress me with his Marine Corps stories before I revealed that I too was a former Marine. Mark gave me his number and from then on, we talked on the phone for hours and hours.
It happened that Mark's job was sending him to Pennsylvania (from Indiana where he lives) two weeks later, and so, true to his character, Mark took initiative and asked me if I wanted to meet. I was a little hesitant and suggested we go on a double date with some friends of mine. Mark agreed. But Mark really wanted to meet sooner than the planned date (on a Tuesday), so he asked if he could take me out for a steak dinner on Monday night. I agreed. Monday came, and before Mark arrived on his flight from Indiana he asked to meet for lunch! I warned him that I wouldn't have time to get dressed up or do my hair and that he would get me just as I was. To that Mark said, " That's exactly what I want." Off I went!
We met and had lunch at a little Mexican restaurant, and Mark gave me his sour cream (we had already discussed my love for sour cream, and his distaste for it). Over that week, as we kept our plans for steak and our double date, we enjoyed getting to know each other, and by Wednesday I knew that I wanted Collin to meet Mark.
Mark has since said that he knew right away that he was going to marry me. I knew by May 2nd (after a trip to visit Mark and meet his parents I immediately ordered my wedding dress - without a proposal, but knowing without a doubt I was going to need that dress)!
The last several months have been a whirlwind of getting to know each other more through visits back and forth. We have seen God's providence in so many ways as things have come into place, including the ways in which our hearts have grown to love one another so deeply.
I was tasked with writing our "How we met" story, so this is most definitely from my perspective. You will have to ask Mark for his version. :)
Mark is the man I never knew I needed. He loves God and is committed to serving Christ and our family. He is always himself, with no pretense. He is kind to me, works so very hard, and is ready to be Dad for Collin. I love him and can't wait to spend our lives together.
---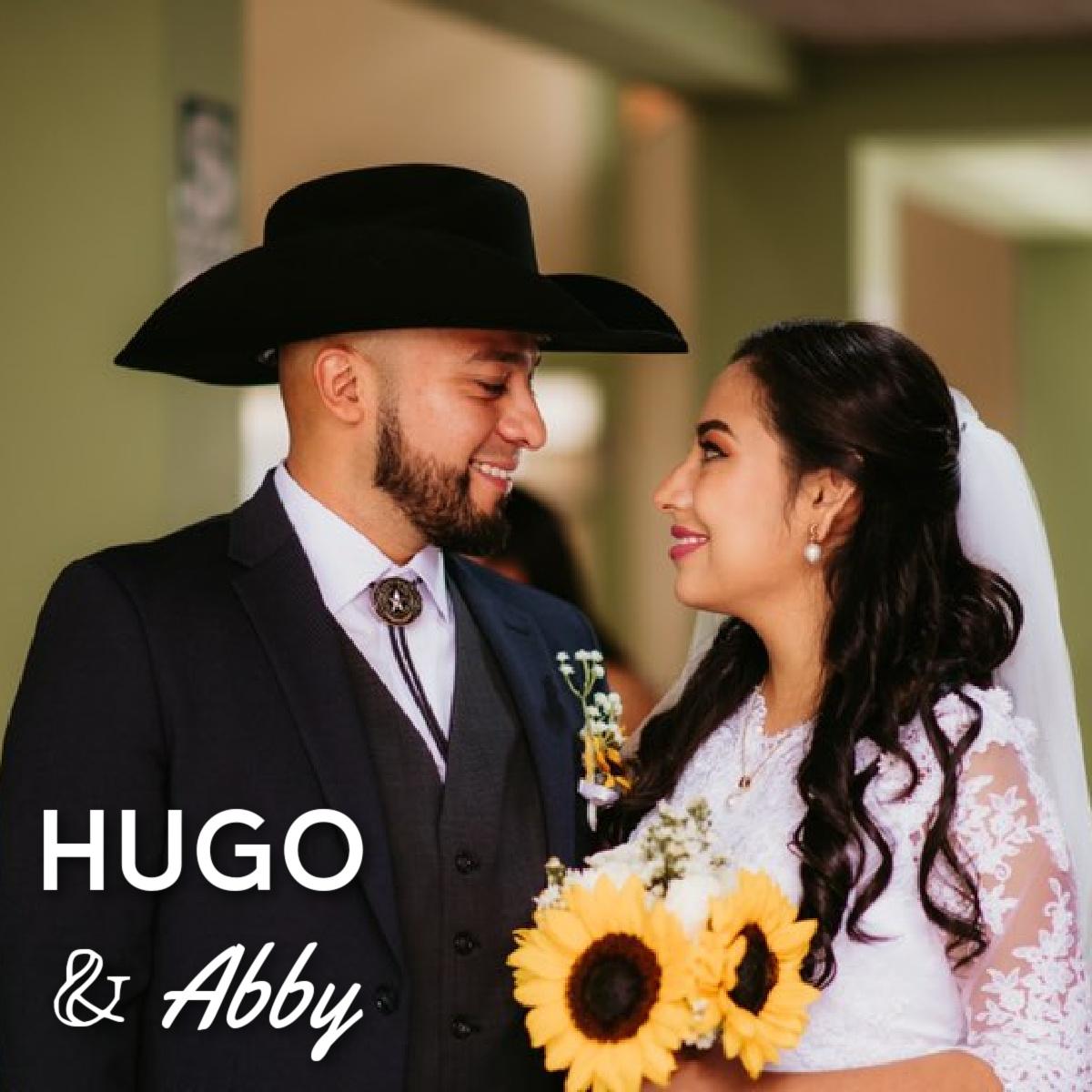 MARRIED SEPTEMBER 2022
My name is Abby, and I am from Peru. One year and nine months ago I met my husband, Hugo, from Texas.
It all started when I registered on Tulip Singles in January 2021. I did not know that God was going to use this means for my life. I was going through a difficult time with my health while waiting on the Lord. On the other hand, Hugo had already been on the website for some time. He read my profile and contacted me on February 14, 2021. In the first instance, I did not respond to his greeting for reasons of force majeure, but I prayed to God about him and my interest. I thought we could be friends and brother and sister in Christ even if we were not to become something more in God's plan. Even so, I did not respond to him that night. After two days, Hugo messaged again saying goodbye because he did not receive an answer from me. I was surprised he did that. Speaking to the Lord in prayer, I decided to answer him to seek God's way and His will. Meanwhile, Hugo was praying for a wife. When he read my profile and that I was from Peru, a country so far away, he prayed much more. He did not want to awaken my attention without being sure that God was in all this, so he prayed and then wrote me. Starting out as friends and praying for what we expected from God, I asked Hugo to come to my country to meet me, my family, and my church. He responded affirmatively in faith. We knew that God would reveal His will as we trusted, prayed, and submitted to Him. God provided the necessary resources and everything was in order. Hugo came to Peru on August 15, 2021 and we got engaged on August 17, with the blessing of God, our parents, and the church. It was a joy for us to know that this was possible by His grace. We saw the Lord work in every detail, provide in many ways, and comfort our hearts in the distance since he had to return to his country two weeks after the engagement. Hugo returned to Peru and we got married on September 10, 2022. We thank God for using this means so we as His children by grace could know each other. God's plan is perfect and somewhere in the world near or far, it will happen, if it is God's will. Just wait with patience, have faith, and set your eyes on Christ.
---
MARRIED JULY 2022
Brandy and I began talking in April 2022 and are now engaged in July 2022. Lord willing, we will be married next month. We both experienced hard providences in our past that have scared people away. Brandy went through a biblical divorce four years ago, and my best friend and wife of 13 years passed away last year. Brandy also cares for a child and has two dogs, and I have three children. These are not easy circumstances, but we think it's important to show compassion and grace. I called Brandy the first day we messaged each other, and her love for the Lord was evident as she asked very deep and thoughtful questions about my doctrine and devotion from day one. We decided to ask our deal-breakers first, as we both had a few disappointing experiences, and we feel it's better to get those out of the way before you hit a wall later but could decide to compromise.
In our short time together, we spoke daily and focused on spiritual matters, and let the less important issues take less precedence that can be worked out in marriage by two faithful people. During our time dating, we had a few speed bumps, which caused us to contemplate going forward. One of those was when she communicated she didn't see herself moving from Florida to Texas. I was very disappointed and thought she suggested we end the relationship, so I said goodbye, and we ended our relationship suddenly. The next day she asked a friend for advice, and they realized we had a few options going forward; she gently let me know that I was premature to end the relationship, and I realized I had misunderstood what she was trying to say and made a huge mistake. During one of our visits, we were having a great week together but did have a stormy night that caused us to question going forward. We had both fallen into overthinking, cynicism, and doubting God's sustaining power and provision. We realized we didn't handle the situation well and learned we didn't yet know how to encourage one another and communicate our fears as we were scared of what the other person might think. We are so thankful that God sustained us and used the night to cause us to grow together and trust Him more. A successful marriage takes work, and some of this must be practiced in dating where appropriate if you are to go forward.
We each visited the other person one time for a few days before I decided to move to Florida. We involved our friends and churches in the decision process to get engaged, which we feel is vital. We encourage you to keep praying, persevering, and serving the Lord. Whether single or dating, don't fear; the Lord provides.
-Manny & Brandy
---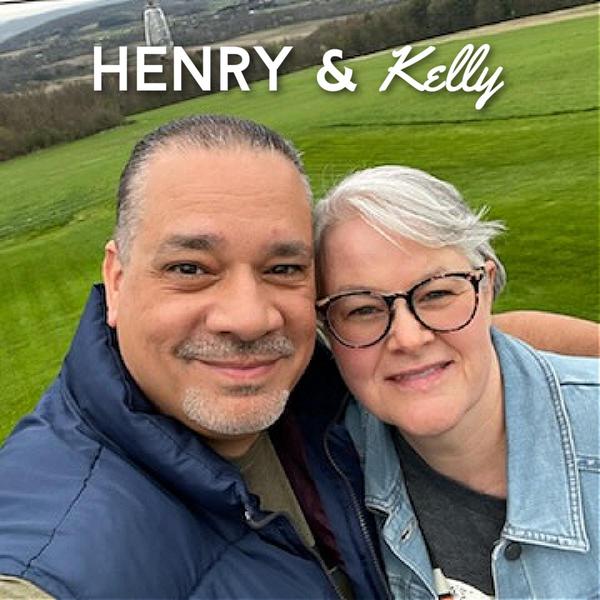 MARRIED MAY 2022
We met on TULIP at the beginning of October 2021 and married on May 1, 2022. We are both in our 50s, Henry divorced through the abandonment of an unbelieving wife, and myself a widow. Henry reached out through the app first but I was reluctant to reply because of the distance between us. I was living near San Antonio, Texas and Henry was in upstate New York. That's quite a long-distance relationship! But I took a chance, thinking I might at least find a good pen pal out of it. Both Henry and I have been deeply committed to our faith in Christ for many years and had a good idea of what we were looking for in a relationship and potential spouse. However, due to my slow response, Henry had started to develop a relationship with another woman. Henry was upfront about this but I wasn't willing to 'compete' with another woman. So I brought my concerns to Henry and he asked for prayer as he looked to God for direction. We were both stunned (and delighted!) at God's quick answer to our prayers when the woman called him that very night and broke things off. Our affection for each other grew quickly, and from that point on we spent a lot of time video-chatting and laughing together. We talked through all the areas of life that were important to us individually (with 'brutal' honesty). We focused heavily on our understanding of who God is, and what He expects from us as believers. We talked a great deal about theology and the doctrines of the Christian faith. Everyone has 'deal breakers' with the earliest one for me being that I wouldn't consider him for a future spouse unless he agreed to move to Texas, where my elderly mother depends on my care. This was a tall order for Henry and he spent a good deal of time struggling with the decision. Due to the distance challenge (and also because it is important for anyone), I also asked Henry to meet virtually with one of my pastors. I wanted my pastor to vet Henry as a potential spouse and Henry wanted to vet my pastor and Church. Pastor Evan had meetings with Henry and with me individually and together as things progressed (complete with a background check on Henry!). We were thrilled to get a 'thumbs up' from him after exploring several theological and practical life issues! In April 2022, we made the decision to get married, despite not having actually met in person. Henry flew to Texas in late April, where he stayed with friends of mine until we could get through some face-paced premarital counseling and were married by Pastor Evan in front of a small group of family and close friends. It has been almost 6 months since we married and we truly thank God every day for bringing us together in such a sweet, loving relationship where Christ is the center. We are humbled and grateful for every day we can enjoy and serve God and His people together. We do want to caution other single Christians about long-distance relationships. Henry and I are mature Christians who have faced many struggles and grown steadfast in our walk with God over many years. Ours is a sweet story, but we don't recommend this type of courtship without a lot of oversight from church leadership or mature Christian brothers and sisters.
---
MARRIED APRIL 2022
Brent and Shayna started their story in July 2021. Shayna reached out first letting Brent know she wanted to chat by email, since she didn't have the means to chat by the communication platform on Tulip Singles.
Brent was reluctant to respond due to a bad previous experience. He was unsure that Shayna wanted to have children because of a confusion in the details of her profile. After sitting on the message for two weeks, he responded that he would rather stay on the platform until they got to know each other better. He thought that they were finished at this point and not expecting a response.
Brent and Shayna went to Grace Agenda in Moscow, Idaho where Brent saw her. However, she didn't see him. When she got back, she saw his message, responded, and they started talking. They found out they had a lot in common. They both had basic standards that wanted to be met by the other. This is what made the website so great and a little easier to find someone compatible.
One of the major requests was that Christ be first in both of their lives. For Shayna, she didn't include love in that list of request standards. Over time, the miracle happened that she fell in love with Brent soon after they met.
Brent fell in love with her at the beginning of October 2021. After video chats and phone calls; then following two attempts to meet, they finally met on the last day of October. Later in that visit, they became a couple.
They agreed that Christ will be first and at the center of their lives. What they wanted at the center of the relationship is communication so that their life could be a lifelong marriage, but also Christ at the very heart which is the glue of the relationship. On December 16, 2021, Brent proposed and 4 1/2 months later they were married on April 30, 2022. Cheers to the happy couple!
---
MARRIED APRIL 2022
For I know the plans I have for you," declares the Lord, "plans to prosper you and not to harm you, plans to give you hope and a future. -Jeremiah 29:11
Grant and I met in October of last year. It was truly a lesson in waiting on The Lord and learning that when it is His timing everything works out perfectly. Prior to meeting Grant I had been through many letdowns in relationships. I had no success when it came to meeting someone in person and even less success online. After attempting many online routes, with no real results, I decided to give the whole searching for someone (especially online) a break. It was a few years after my break that a dear friend of mine ended up meeting her husband online through a Reformed Christian dating page on social media, She recommend I give it a try and see if there might be someone on there for me as well. I was hesitant at first but after some thought decided it couldn't hurt. I had also been signed up, for a little while, with TULIP Singles at the time. My mindset was to be open to whatever means The Lord might use in my search for a godly man.
Some months had passed since joining both dating platforms, with little results, and I was beginning to think that nothing would come of these just like with my past experiences. But, one day I saw a post that Grant had put up on the Reformed social media group. It caught my attention and piqued my interest. I thoroughly checked out his social media profile page (like all interested girl sleuths do) and saw that he seemed to be a really great guy with similar beliefs. Only the problem was I wasn't certain whether he was single or not! I was going to reach out to him on social media but didn't, thinking it would be too forward of me and that he was probably already taken anyway. So I walked away from the thought of anything happening between us but just couldn't seem to get him off my mind in the following days.
A few weeks later, quite unexpectedly, a young man reached out to me who my brother and I had the pleasure of meeting at a Singles Meetup a few years back. He wanted to chat and catch up on how things had been in my life since we last spoke at the event, Of course, I decided to try and find more info on him before our conversation. So, since his social media page didn't provide as much info as I would have liked, I decided to try TULIP Singles to see if he was signed up there. I never ended up finding a profile page for him, but would you believe whose profile page did pop up in my searching? Grant's! I couldn't believe it. I was excited to see that he was on the dating site, specifically for singles, and at this point was hopeful that he might not be in a relationship. So, after some thought, I went ahead and reached out to him via TULIP Singles. I saw that he had lived only an hour from where my brothers and I had been working on a house project and was glad that he was within visiting range. I asked him if he knew of any solid Reformed Baptist churches in his area, and it just so happened that he attended one my family and I had visited a few times in the past! I was shocked. My brothers and I had planned to visit there that Sunday and were thrilled to know that he would be there too.
We all had the opportunity to meet at church and attend the Sunday school class that he didn't tell me he was teaching! After church, we spoke for a little while, and he invited my brothers and I out for dinner that night. We had a nice time but for a while, my brothers were the ones who did all the talking and questioning. I was getting away easy and finding out more about Grant without even having to speak with him myself! (Brothers can be a real blessing that way.) But, after a couple of visits and outings with him and my brothers he specifically mentioned that he really wanted to get to know me better. From that point on, Grant and I started speaking a lot more and found out rather quickly that we both had much more in common than either of us expected.
It wasn't too long afterward that he was able to meet my parents and visit our home a couple of times. On Thanksgiving Day he asked my dad's permission to officially court me, and we all prayed that The Lord's will would be done in our relationship. On January 20th, 2022 he asked me to marry him and I said "Yes!" We married on April 23rd, 2022, and have now been happily married for almost 4 months and are expecting our 1st child in January of next year. We are beyond thankful and grateful for all of the many blessings The Lord has given us.
In sharing my story of how my husband and I met, I wanted others to know that there is hope. And even though some relationships may not always work out, there is one out there that will. When it is God's time, and if it is His will for your life to find a spouse, it truly will all work out and in such a way that you will know that He is in it. The waiting and disappointments are not easy, but through it all God is always teaching us a lesson. To wait upon The Lord and know that His plans truly are for our good and to give us hope and an expected end.
May The Lord help you in your search for a spouse, and may He draw you closer to Himself during this special season of your life.
---
MARRIED MARCH 2022
I downloaded Tulip Singles in March of 2021 with the hopes of connecting with someone who shared the reformed faith. Though I have a reformed community in Abilene, I saw little men my age who I was interested in or who were single. So when Tulip Singles appeared in an ad on Facebook I knew I had to give it a try! I was getting discouraged after about a month of online dating. It's hard. It's difficult enough to find other reformed believers out there, and even harder to find ones near you who share your interests and that are interesting to you. I had no intention of deleting my account, I just began to check it less frequently. That's when David sent me a message. I wrestled with whether or not paying for a membership would be worth it, and I'm so glad I did! Tulip Singles offers one, if not the only, dating platforms for reformed singles. It was such a unique and rewarding experience that I would not trade for the world. I have never met someone like David who shares so much of what I believe, and yet resides in a different hemisphere.
Two weeks after his first message, we were a committed couple and not long after that, were making plans to marry when he graduated. David and I have been dating long distance for 9 months and will be married in March of 2022. We look forward to building a life wherever it is that the Lord calls us to, and are beyond grateful for Tulip Singles. Don't give up! The reformed community is in the minority, and this is a wonderful platform to help build relationships and potentially, marriages. It might not happen quickly, but David was worth the wait.
---
MARRIED FEBRUARY 2022
I (Ilia) had just had my life plans derailed by a grad school rejection that came at a really terrible time. Ina had been living in Albania, finishing her studies.
I went on Tulip Singles because of my friend's encouragement to do so, and soon noticed that there was a Reformed young lady from Albania. As a Russian immigrant, I grew up with many Albanians in Toronto Canada, but also knew that in my culture, Reformed theology is not very common. Naturally, I wanted to reach out and learn more about this Reformed Albanian community.
On January 27th, I posted a TGC article that they were opening an Albanian website. Ina and I met on February 5th, and almost had an instant connection. She glanced over my Facebook page, and saw my post - thinking that I had these really strong ties to Albania. I messaged her, we got to talking, and things took off from there.
In August, I flew over with my parents, and I spent a week with her while my parents visited the Balkans in order for her and I to make an unbiased decision about this relationship. Once I realized this is where God was leading me, I proposed, and we are planning our wedding in Albania for February 5th - exactly one year later. It was so amazing for our families to meet each other, and for me to really feel like a part of the community.
I have since decided to pursue the pastorate through my presbytery, and I will be living with Ina in Albania from our wedding until August of the upcoming year while the sponsorship process takes place.
God has really straightened out my life in this past year, and the two of us couldn't be happier.
---
MARRIED NOVEMBER 2021
Caleb and I met on Tulip Singles in November 2020 after a few months each of looking. Both of us were hesitant at first so I'm not sure why we kept talking, all I can say was that it was all God! I (Naomi) was living in Chicago at the time while Caleb was living in Regina, Saskatchewan all the way in Canada! We talked for a while then started FaceTiming after about a month, then we were finally able to meet in person when Caleb flew all the way to Chicago in July of 2021. We spent a wonderful month together with my family enjoying vacations and family weddings. Poor Caleb got thrown into my crazy family right away but he survived and was welcomed with open arms. At the end of his visit, we took a trip with my family to Mackinaw City, MI. We went for a walk on the beach and he proposed! Then he went back to Canada while I planned our wedding. We were married on November 12th, 2021 a year after meeting! Then he swept me away to Saskatchewan Canada. Now we've settled in here and we're recently blessed with the news that we are expecting our first child! The Lord has been so good to us. He brought us both from our different struggles and blessed us with each other, we are undeserving! Many people had different opinions about us meeting online, being so young, or moving too quickly but the Lord truly directed our steps and readied each of us for this wonderful new life we get to live! We pray He will do the same for each of His children who desire a Godly marriage. -Caleb and Naomi
---
JOSEPH & ELIZABETH
MARRIED NOVEMBER 2021
PHOTO & STORY COMING SOON!
---
MARRIED JULY 2021
I joined TULIP Singles in January. Although there was no one in my area I let the site do a search for me and I sent a message. Thankfully she answered back! Through the site, we got to know each other, and spent much time in prayer and studying marriage from the Scriptures. The Lord blessed us every step of the way and led us to marriage in July. I am very thankful that the Lord used this site to bring us together. I have finally found the one that my soul delights in. ~Paul
I came across Tulip Singles on my Facebook feed and even though I said I'd never join a dating site, joined on a whim because I saw it was a site for reformed theology singles. I put it all in the Lord's hands and trusted His timing for a partner to share my future with. I had a pretty specific desire list for the man the Lord brought into my life. Paul took a chance a messaged me in January, the day before his birthday. We continued to talk and made the decision to court each other, we wanted to see if this is what God wanted for the two of us. We knew that it would mean one of us would have to move to be with the other. Through courting, praying, and studying the word we continued to grow together. We knew that the Lord had given us this amazing gift. We visited each other, met each other's family and friends, and had the support of those around us. Many prayed for us and meant a great deal. Paul proposed in April, and we both agreed it would be a short engagement. We set the wedding date and that amazing beautiful day was July 11, 2021. I was given this amazing friend, a man of God, and partner because I took a chance. I thank the Lord daily. ~Tonya
---
MARRIED JUNE 2021
Covid restrictions were very painful for both Charlie and Lydia. Both had been widowed, and both were suffering from loneliness. Lydia read about Tulip Singles in her local Christian magazine, and Charlie heard about it from a pastor friend who happened to be his brother-in-law. These two instances prompted them to seek a companion since they had such pleasant memories from their previous relationships with their former spouses, now in eternal glory. They first "met" via Tulip Singles in the fall of 2020.
Both Charlie and Lydia had many things in common….they had both been married for 44 years…..they both had children who received Christian education……they both used the same songs for their spouses' funeral services, and they both wanted to serve their Lord Jesus Christ. Already on their first date, they both prayed together for wisdom, for understanding, and for God to reveal His will for their lives.
Because of covid regulations, Charlie and Lydia were restricted in their dating, since all venues were closed. No mall shopping, no concerts, no restaurant dinners, no Christmas parties, or the like. They see this as a blessing, however, because it gave them countless hours to play games, to walk, and to talk with each other. Challenges became opportunities to hear each other's stories and to understand each other's 'past' lives. They spoke openly and freely about their former spouses. This was extremely helpful in cementing a relationship and causing it to grow into new love. Their similar commitment to serve the Lord in all aspects of life was a major attraction to them both.
The children of Charlie (8) and Lydia (4)……along with their spouses…..are very important in Charlie and Lydia's lives. These adult children were the first to learn of this new relationship, and they understood that the loneliness their parents' felt by living alone was burdensome. For this reason, they gave their approval and blessings, and so a wedding date was set.
Covid regulations again played a huge role in the marriage preparations….for the couple felt it imperative that all the children be involved and included in the nuptials. For this reason, the date was changed 3 times and finally, on June 26, 2021, Charlie and Lydia were married by Charlie's pastor friend. A combination of 32 grandchildren, children, and siblings were all able to witness this 'unusual' ceremony. An event truly to be remembered!
It may be somewhat comical to have 2 'senior' members listed on a Christian dating service, but the newlyweds feel blessed that…because of covid, and because of Tulip Singles they were able to meet, to join hearts and hands as they share their faith together on life's pathways.
---
MARRIED MARCH 2021
Our story is short and sweet. Neither of us saw this coming, but the Lord works in mysterious ways. Devan found me (Rebekkah) on Tulip Singles in early January during both of our trial periods. He decided to message me asking to get to know me. I politely thanked him for the compliment of reaching out but essentially told him I didn't think the distance would work (I in Wisconsin and him in Saskatchewan), so we went our separate ways. Fast forward a couple of weeks to January 30th where we saw each other in a social media group for reformed singles. We both immediately recognized each other and messaged a "hello you look familiar." We started talking as friends that evening and within a couple of days, we were an official couple. Within two weeks we were engaged and within a month and a half we were married! With God on our side, we have been able to overcome moving obstacles, border issues with Covid, and travel issues as well. We finally met in person on March 20th and were married on March 22nd at my church surrounded by my children, extended family, and his on a zoom call. Praise God for His perfect timing and showing us very clearly the path He was making for us.
UPDATE: Devan and I wanted to pass on the update to our testimonial that we are expecting! In 4 months' time, we started talking, got engaged, married, and are pregnant! God is so good! We will now be a blended family of 7! We couldn't be more excited!
---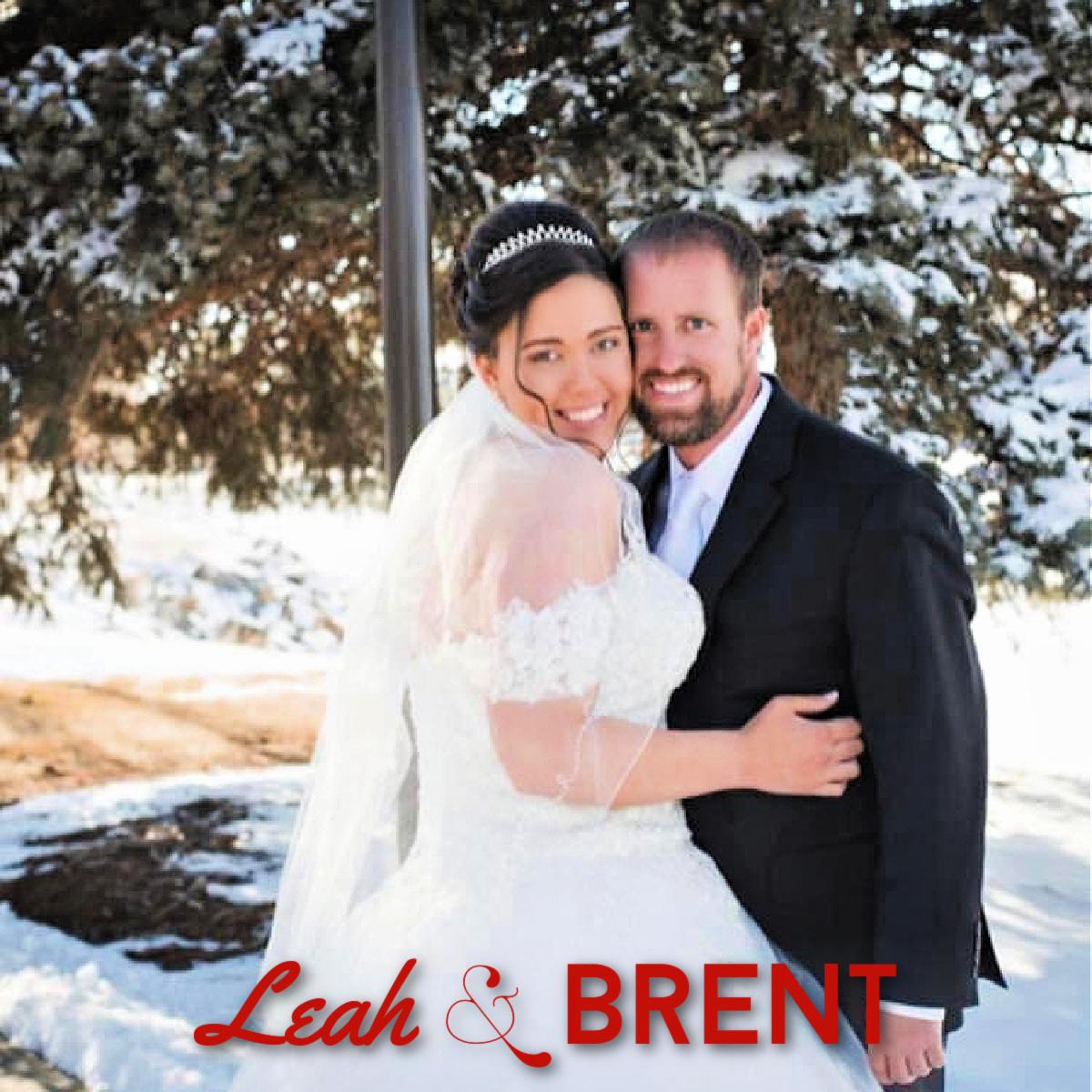 MARRIED FEBRUARY 2021
STORY COMING SOON!
---
MARRIED FEBRUARY 2021
Mason and Virginia met in March of 2020, during the hardest lockdown of Covid. They chatted through video calls and online DMs, and in May, they met in person for the first time. When they found that their mutual attraction was steady, they started becoming more in-depth and serious in their discussions, talking about things that were important to them, and getting deal-breaker topics aside to figure out if they could have a rich relationship together. Mason went down to Virginia's hometown for her birthday, and they spent a wonderful weekend getting to know each other in person. Their families met Labor Day weekend of 2020, and both sides realized that Mason and Virginia meant quite a lot to each other. In October of 2020, Mason surprised Virginia with a proposal, after taking her on a tour of an old plantation home (which he knew she loved), and had secretly gathered all their close friends and family to witness the proposal. They married in February of 2021, and Virginia moved to Texas with Mason.
They conceived several weeks after marriage, and had their first child in January of 2022. Their little boy has been a constant source of joy and amusement, and they're learning day by day how to be good parents to him. They moved closer to Mason's family in July of 2022, and have been having adventures tweaking things in their new house to suit their preferences. A few weeks after their little boy's first birthday, they found out that they were expecting again. There is so much joy in the house as their firstborn is turning into a helpful (and crazy) toddler, and they are very excited to welcome their new baby boy into their home in September. Sola de Gloria!
---
MARRIED FEBRUARY 2021
Elisabeth and I met on Tulip Singles in November of 2019. We both joined the site not really with the intention of avidly looking for anyone. I had heard of Tulip Singles from a social media group, and Elisabeth heard about it from her church.
I had been on the site for a while back in the fall, but I hadn't paid for the subscription. I was still getting the emails, though! One day I got an email saying that Elisabeth had given me a pair of boots (I found out later that she actually was just messing around with the site and trying to figure out how it all worked), so I decided to pay my subscription so that I could say thank you to this girl that had given me a pair of boots. So, we talked back and forth briefly before she ghosted me for two weeks. I found out her subscription had ended and she didn't want to pay it! The site gave us two free weeks in December, which was amazing and probably the only reason that we are together today!
We finally met up in the middle of December. We live almost 3 hours apart, though, so we decided to meet halfway at Tim Hortons for coffee for a couple of hours - or so we thought. We met at 4:30 on a Saturday afternoon, and before we knew it, it was 7:00 already. So, we decided to go across the road to a burger place to get some food, and we ended up talking till about 10:00, which was surprising! We both came away from that night happy and excited for what the Lord had in store for us. It was the closest thing to love at first sight as there could be! Crazy as it sounds, 9 months later we got engaged and are getting married in February of 2021.
We thank the Lord every day for everything he has done for us so far. A year ago we both did not think this was possible yet here we are!
---
MARRIED DECEMBER 2020
First, both Brett and I want to thank God for what He has done in our lives. It is amazing what means God will use to accomplish His will! TULIP Singles was recommended to us both by friends. We found each other on this site in the summer of 2020. I was living in British Columbia at the time and Brett was living in Manitoba. We both enjoyed the conversations we were having and began to talk about meeting one another in person. Brett flew to British Columbia to meet me in September 2020. We had such a great time with one another! Through thoughtful prayer, we decided there was no point in continuing a long-distance relationship. I flew to Manitoba in December of that year, where we got engaged and married in the same week. The Lord was so great to us! I moved to Manitoba and we are now expecting our first child! Praise be to God!
---
MARRIED NOVEMBER 2020
On Friday, March 27th David and I (Brooklyn) both had the random desire to try out a dating website called Tulip Singles. I came across it from a random ad on social media, and David had heard of it from his brother.
His profile was the first one I had viewed, and just by his Testimony and profile picture, I was immediately intrigued. David was from Ohio and I live here in Tennessee, so it was a long shot. After much contemplation, I decided to message him and immediately shut my computer.
The next morning while standing in the creek on our property, I looked down at my phone and saw a reply from the one and only. My message was the first he had read and responded to and of course, my heart jumped with excitement and confusion! We texted for a little while and video chatted soon afterward. I was so quickly drawn by his love for Christ, and desire to serve Him.
Neither one of us had ever thought of meeting our future spouse online or even had the desire to, but of course, God had other plans, and I wouldn't have wanted it any other way. Like my mom always told me-- when you least expect it and she was most definitely right!
Soon after, David and I became official and started to make plans for his big move here. It wasn't too long after we met that both he and I knew that we were going to marry each other one day. So with that desire, David proposed on August 15th!
We are so excited to serve together and see how God will use us in our marriage for His ministry and glory! God has already done so much in our lives since we met, and I continue to fall more and more in love each day.
UPDATE: Because of your wonderful dating website and God's great mercy and grace, my husband and I were able to meet each other, get married, AND get the blessing of our first child all in one year! We found out about a month ago and are due on August 14th! God is so good!
---
MARRIED OCTOBER 2020
I joined TULIP back in November 2019 after taking some time off from dating and focusing time and attention on other things that the Lord had been laying on my heart and mind. I was truly content with the idea of remaining single and had begun to make some other plans for how to approach the coming years by myself. But when I discovered TULIP, I was comfortable with the idea of trying it for a short period of time and then remaining content to continue with the other plans I was making.
During my time on the site I met several nice men and had several pleasant conversations and meetings, but by the time COVID rolled around and remote instruction started for my teaching responsibilities, I contently just let my subscription begin to faze out. However, since I was on my computer every day for teaching, I just let the TULIP tab stay open at the top of my page, and in mid-May, I got a notification of a message.
Steve and I had actually met almost 2 years earlier in a social media group for older reformed singles and were friends outside of that as well. During that time we had some brief exchanges of comments, but it wasn't until mid-May when he saw me on TULIP that he knew that I was single. Communicating with me was something he had thought about for several months, and I was equally as interested in knowing him more, so it made sense for us to start serious communication at that time.
After 5 months of courting, Steve and I were married on Oct. 17, 2020. We are thankful for the platform that TULIP provided in allowing us both the clarification in knowing we were available to talk and know each other better, and are looking forward to serving Christ and His Kingdom together as a married couple for many years to come!